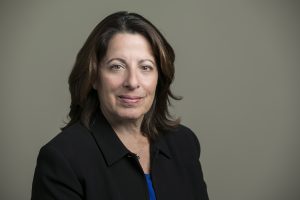 Dear Parents and Families,
In just a few days the Spring 2021 semester will start, and soon students will return to their residence halls, classes, and activities. We look forward to welcoming students back to campus!
The health, well-being and safety of our students and the entire campus community is our guiding principle. In addition to Mason's Covid-19 Safe Return to Campus Plan, students recently received an email with information about Mason's COVID testing strategy for Spring 2021 that described enhancements and changes to the University's safety plans.
As the nation prepares for Inauguration Day on Wednesday, January 20, and in light of the events at the Capitol on January 6, we want to remind you that the University's Mason Ready team, comprised of professionals from the Department of Police and Public Safety and Environmental Health & Safety, will continue to monitor conditions and alert our students and families to any concerns that may impact our campus community.
We do not at this time anticipate any disruption to the scheduled start of the spring semester on Monday, January 25. Mason is located over 20 miles from Washington, D.C., and we know that local and federal agencies will have a significant presence in the District in the days ahead.
Residential students who will begin moving back to campus between January 20 – January 24 may schedule (or reschedule) their move-in appointment within the Housing Portal between now and Sunday, January 17. If you anticipate difficulty moving through the District next Wednesday, your student has until this Sunday to make a change to their move-in date.
With best wishes for a safe, healthy and productive Spring Semester,
Rose Pascarell
Vice President, University Life