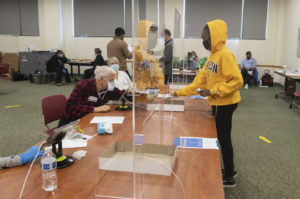 At the polling place in Merten Hall, 347 people voted in-person on Election Day, according to Fairfax County unofficial results. Mason Votes hosted a watch party and provided live election coverage Tuesday night. Post-election programming continues throughout the month.
Find out more about what's planned.
 Psychology professor Robyn Mehlenbeck offers advice on talking to children about the election
here
.
Photo by Evan Cantwell/Creative Services