In Addition to Our Words: A Letter from VP Rose Pascarell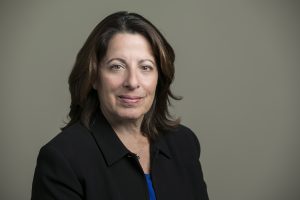 I was outraged when I saw the video of George Floyd's murder. I've struggled with meaningful words this weekend. The imperative for racial justice is as necessary now as it's ever been, but I've been frustrated by the same messages for change. We've been here before. Just last month, I posted a message about the murder of Ahmaud Arbery. Since then, we've seen the tragic deaths of Breonna Taylor and Tony McDade, as well as the disproportionate impact COVID-19 has had on black and brown communities. The outrage and pain are palpable. It is evident in the tears and protests occurring across the country. Read the rest of the letter.
Joint message from Anne Holton and Greg Washington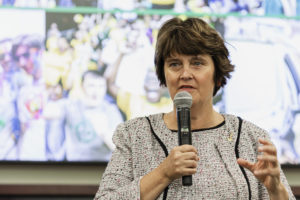 We are going to keep this statement brief. Words are failing all of us in the wake of George Floyd's murder. When leaders reach for words like outrage, horror, or despair, they only do more damage when they are not matched by action. As James Baldwin once famously said, "I can't believe what you say, because I see what you do."
So, no words without action. We are determined to keep George Mason University true to its motto, to be a place of "freedom and learning." We will take whatever steps are necessary to ensure every member of Mason Nation, and every visitor to our campuses, is safe: physically safe, emotionally safe, culturally safe, and intellectually safe, to become who they want to be. Read the rest of the letter.
Other University Life Unit Statements