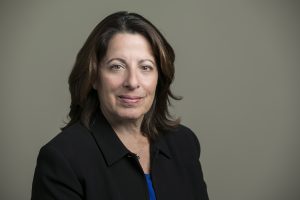 Yesterday's shooting on the University of North Carolina at Charlotte campus, leaving two dead and several injured, is a tragic and senseless act that affects us all deeply. We grieve with those who lost loved ones and hope for the speedy recovery of those being treated.
The safety of any campus community is a huge undertaking. You are a big part of that effort. We wanted to take a moment to remind everyone of some things Mason Patriots can do to help George Mason and Mason Police keep our campus safe:
— Call 911 if you see imminent danger or a crime in progress.
— Call GMU PD non-emergency (703-993-2810) to report suspicious or concerning behavior, or go the Crime Solvers page on the GMU PD website to make anonymous tips. (police.gmu.edu/programs-and-services/crime-solvers/)
— If you are worried about a friend, and it's not an emergency, fill out the Student Support and Advocacy Center's referral form and let us help.
(ssac.gmu.edu/make-a-referral/)
— Do you have Rave Guardian? It's the App that lets you use your phone to stay safe and help protect your friends. (ready.gmu.edu/wpcontent/uploads/…/11/RaveGuardian_Poster.pdf)
— Mason also maintains an Active Threat Training and Resource Site with several different guides and options to learn skills and get training in preventing such tragedies from occurring. (police.gmu.edu/programs-and-services/active-threat-training/).
We stand with UNC Charlotte as they recover from this tragedy and stand beside them as they stay #UNCCStrong.
Rose B. Pascarell
Vice President for University Life